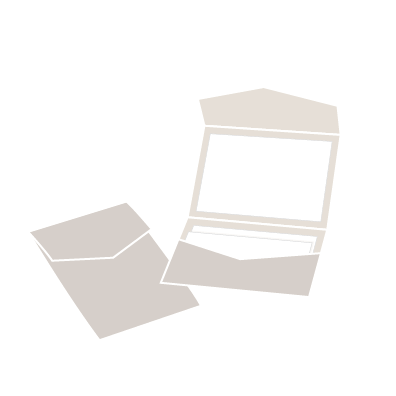 POCKETFOLD
Pocket Folds enclosures feature a single design panel and a panel to hold inserts. They are ideal for communiqués with additional information such as response sets, accommodation cards, maps, reception cards or photos. All 4 styles—signature, signature side, classic and booklet—are available as landscape or portrait and can be used horizontally or vertically.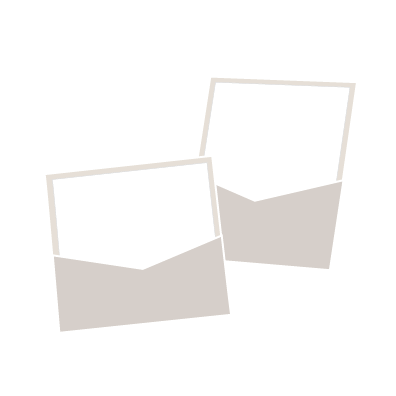 POCKET Card

Pocket Card enclosures can be used to hold cards, photos, maps, response setsand various items. Tier all the components in the pocket, or mount the invitation onto the flat side and the inserts inside the pocket. Greet overnight guests with the weekend itinerary organized in a Pocket Card enclosure that hangs from the doorknob to their room. As versatile as it is stylish, this enclosure offers a variety of uses for any communiqué.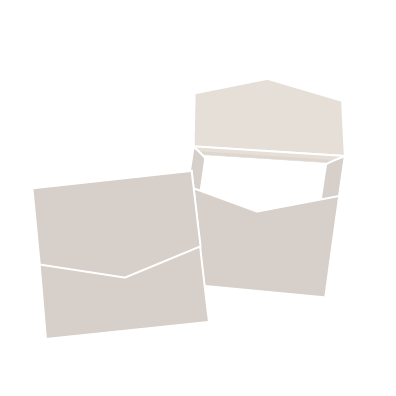 Pocket Envelopes
Pocket Envelope enclosures offer the option for an updated twist on a traditional inner envelope. Without a glue line on the inner flap, these card stock envelopes fit into our Envelopes - Signature Paper. Add presence to a simple layered card by mailing it with a Pocket Envelope enclosure as the outer envelope. These enclosures are designed with the Envelopments signature flap and an extended throat to reveal design possibilities inside.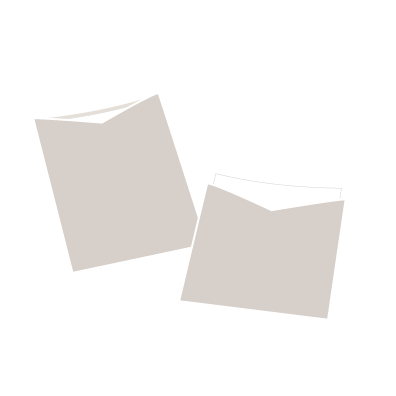 Portable Pockets
Portable Pockets enclosures can be used to hold cards, invitations, photos, maps, response sets and various items. Accent the exterior of Portable Pockets enclosures with custom-cut seals. Use them alone, with an envelope or mounted to other enclosures and cards.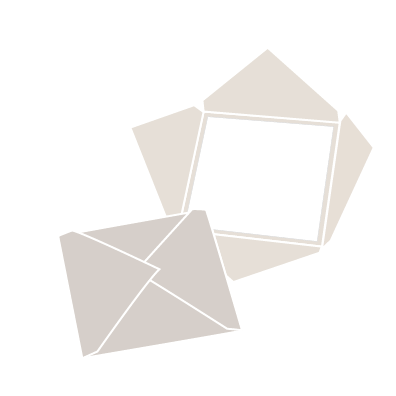 Envelofolds
Envelofolds signature enclosures open to reveal a single design panel. This shape is perfect for occasions with minimal information including announcements, photo cards and invitations. Maintain organization with the addition of inserts bound with a band wrap. Envelofolds signature enclosures in smaller sizes can be used as place cards or to hold gift cards and business cards.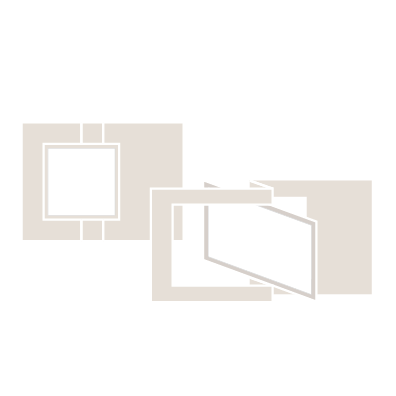 Twist Cards
Twist Cards offer an interactive way to utilize two print panels. Its dynamic shape enables custom cards to be self-standing, yet folds into an envelope. Mount printed layers and photos on each side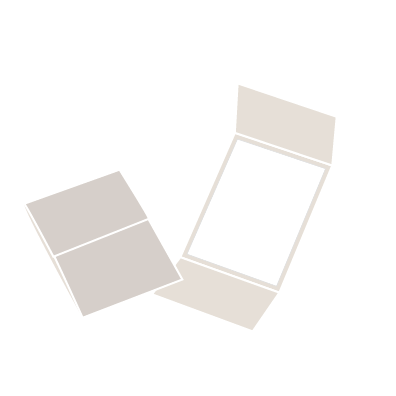 Gate Cards
Gate cards scored stocks are designed to overlap in the center when closed and open to reveal a single design panel. They are great for invitations and announcements with minimal information including save the date cards or as holiday cards. This shape can be used horizontally or vertically. Maintain
organization in gate cards with the addition of inserts bound in a band wrap.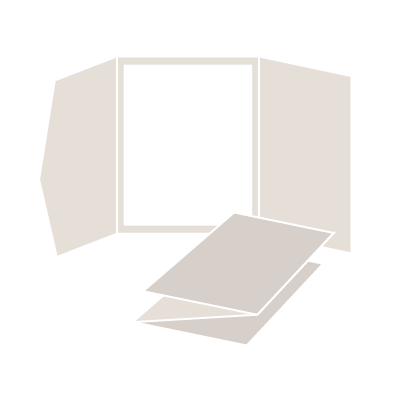 Z-Cards
Z-cards scored stocks fold inward or outward in an accordion fashion. Both
signature and classic styles are available landscape or portrait and can be used horizontally or vertically. Print directly on the z-card or mount an invitation panel. Attach a Portable Pockets enclosure or band wrap for additional inserts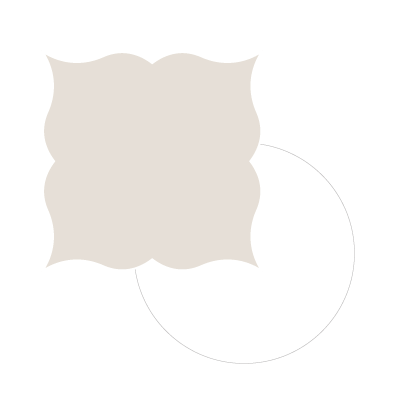 Die Cut & Specialty Shapes

Program & Reception Stationery Styles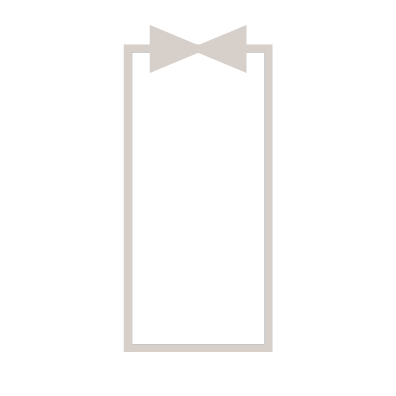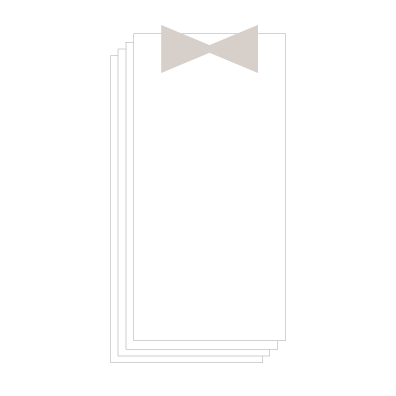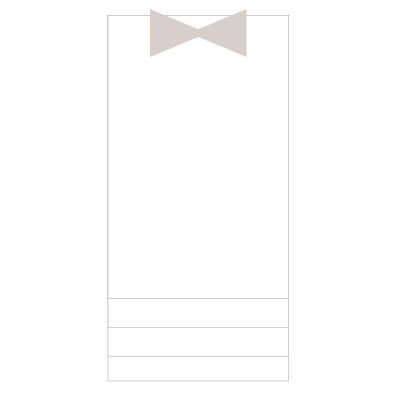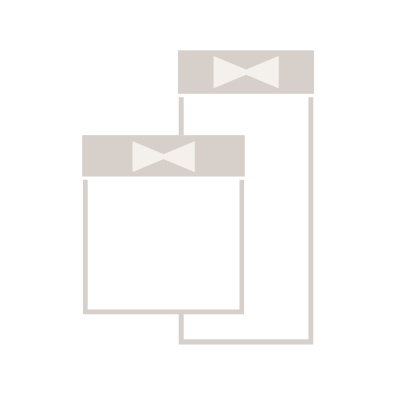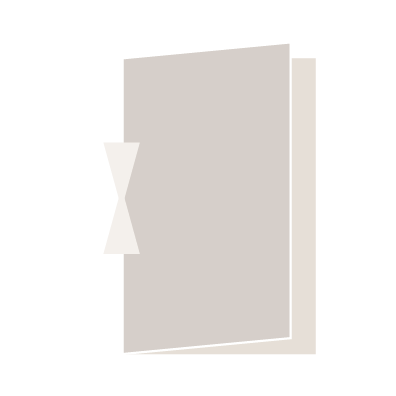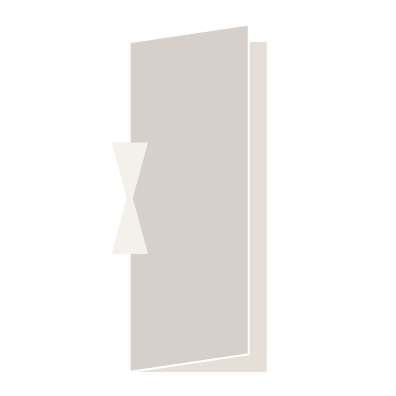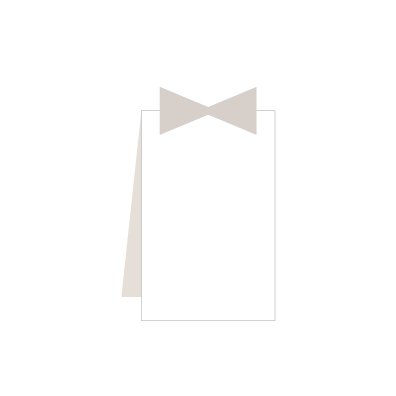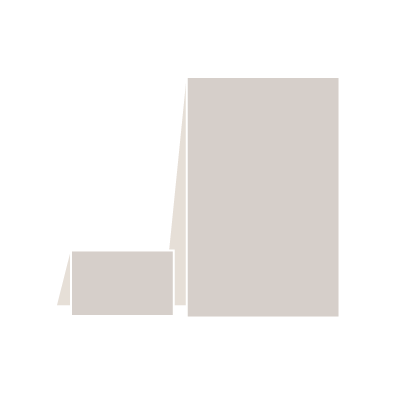 Tented Placecards & Table Cards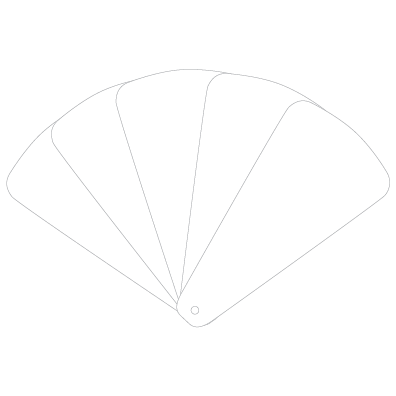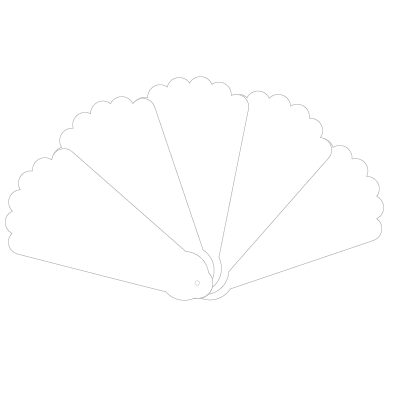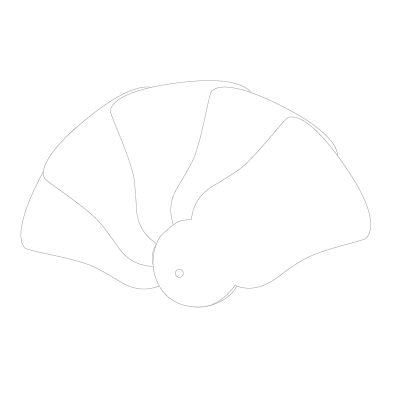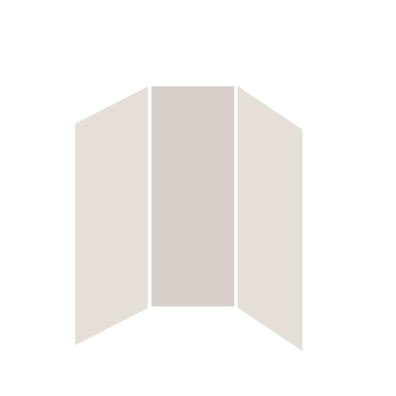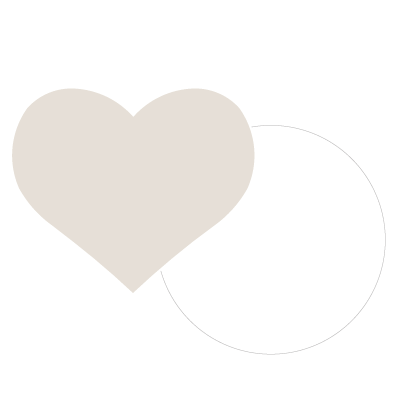 DIE CUT & SPECIALTY SHAPES

Standard Papers
classic ecru (antique white)
E1S (matte) square flap Envelopes
ECC Crystal Clear Envelopes
P3 (textured metallic) Paper
Stardream & Metallic
Pearlized Latte (Ecru Micah)
Spring Larch (Chrysophase)
Starburst Lichen (Caspian)
Waste Not Paper
Standard Cardstock Accents
CP Standard Cardstock Collection
Classic Natural White (Ecru)
Ink :: Flat Colors
Thermography (raised) Ink Colors
Ink :: Flat Standard
Satin Ribbon
turquoise (lunar blue) satin
Organza Ribbon
Smoke Blue (williamsburg) Organza
Orchid (lavendar) Organza
Raspberry (azalea) Organza
cyclamen (hot pink) Organza
We know that special events are more than just flowers, cakes, and stationery. We're here to create cherished memories that will last a lifetime. Creating beautiful stationery that captures the spirit of your events starts with getting to know you.
A designer will contact you in 2-3 business days with your custom design quote.