fan programs
fan programs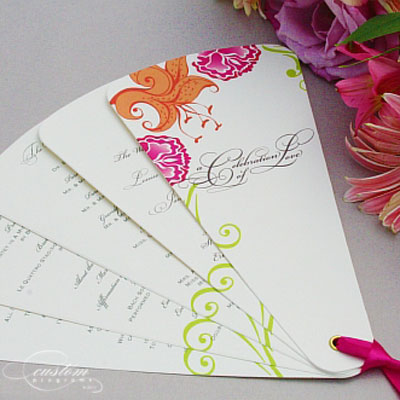 Fan – These great fans offer you a choice of not only personalization but also the flexibility of 3, 4 or 5 panels - a size for every need! This style program is not only a unique favor for your guests but also functional as well. Bound with a gold or silver eyelet. Ribbon tassels are an available option.
scallop fan program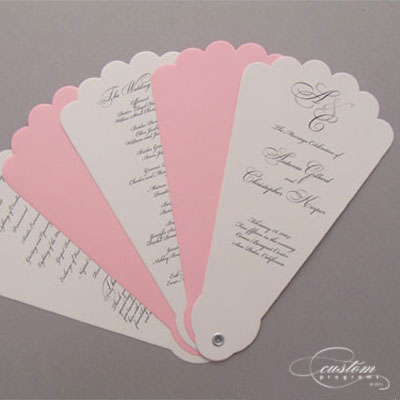 bell fan program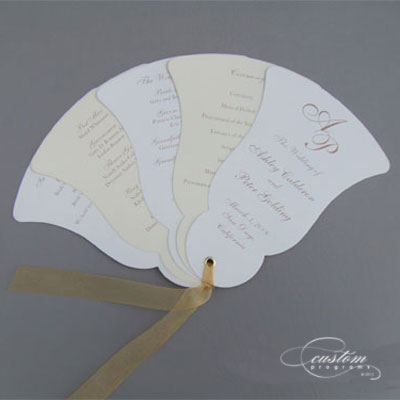 round circle program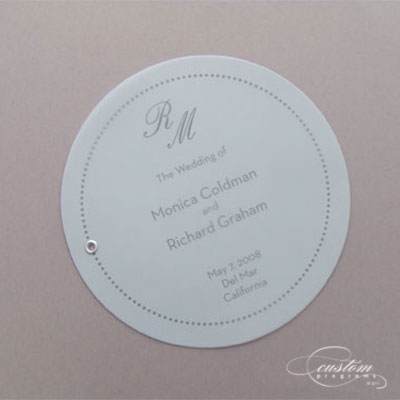 Round Circle Program – A unique specialty style, this program is die-cut to a round shape and bound on the side with an eyelet or brad.